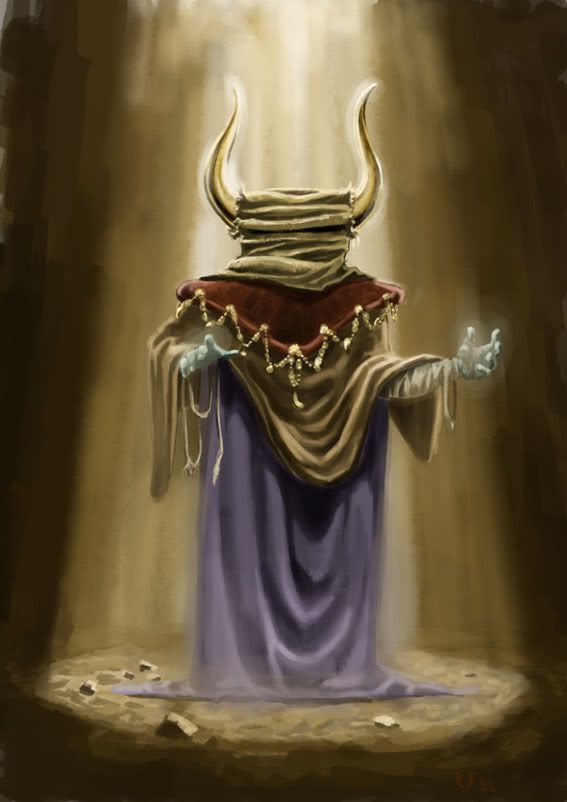 I found these old pieces of work recently, both obviously use the same sketch as a foundation. The marker rendered version at the top is probably around ten years old, whilst the digital version dates to about five years ago.
Whilst both have problems in terms of the character itself (not sure why he's balancing a plate on his head in the top version!), and drapery, I'm surprised by how much I like the marker version.
You don't see so much marker work today, but it's still being employed to stunning effect by the likes of
Eric Canete
and
Yildiray Cinar
.