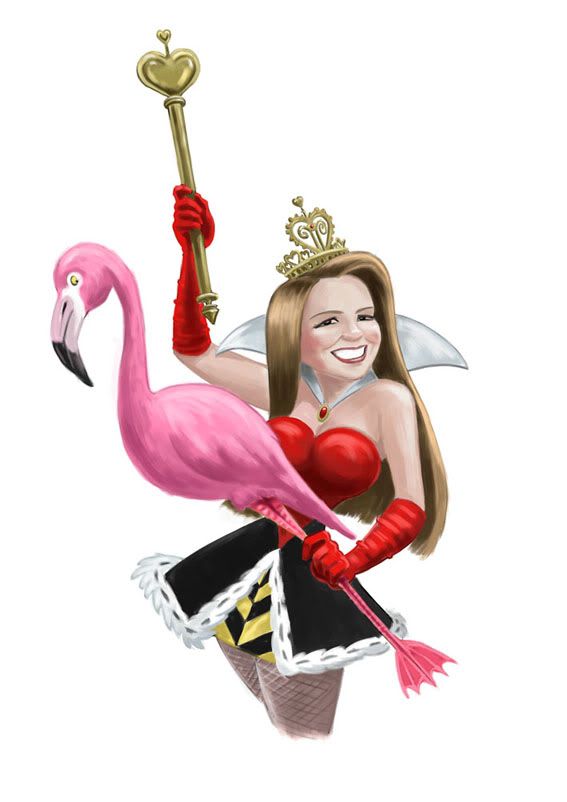 I was asked to do a caricature of a friend for her recent Hen party. The theme of the party was Alice in Wonderland and the bride to be was given the role of the Queen of Hearts. Above is my digitally painted version.
My line art here expertly coloured by Carrie Edwards and placed in appropriate playing card frame.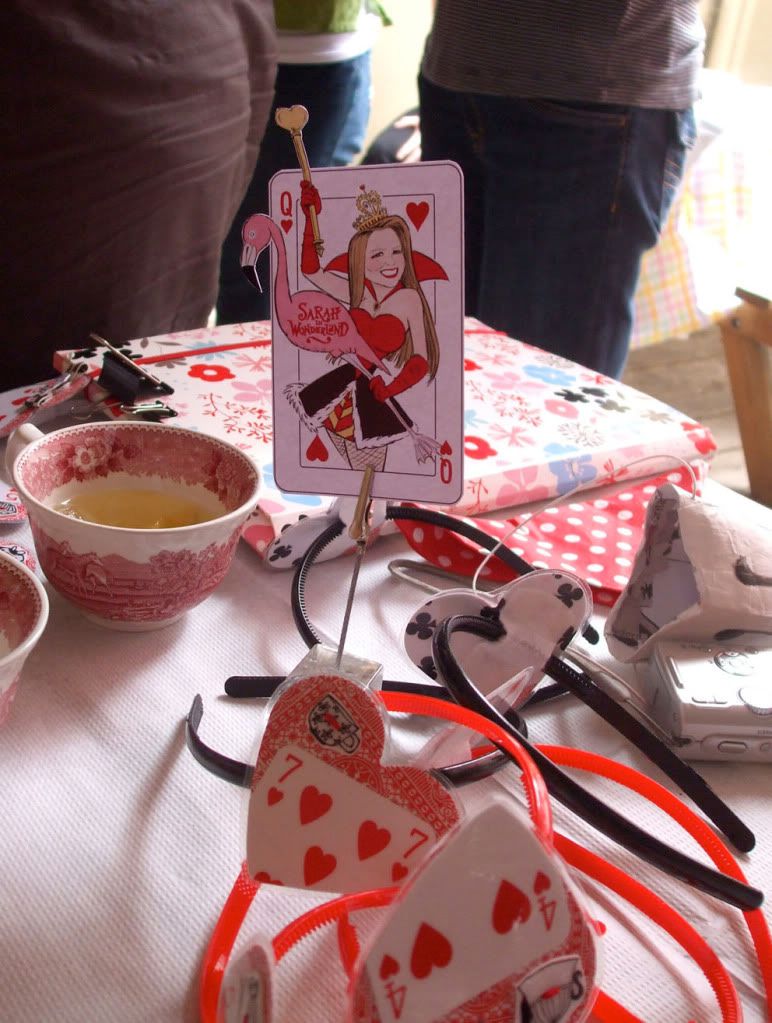 The Sarah playing card on display at the Hen party.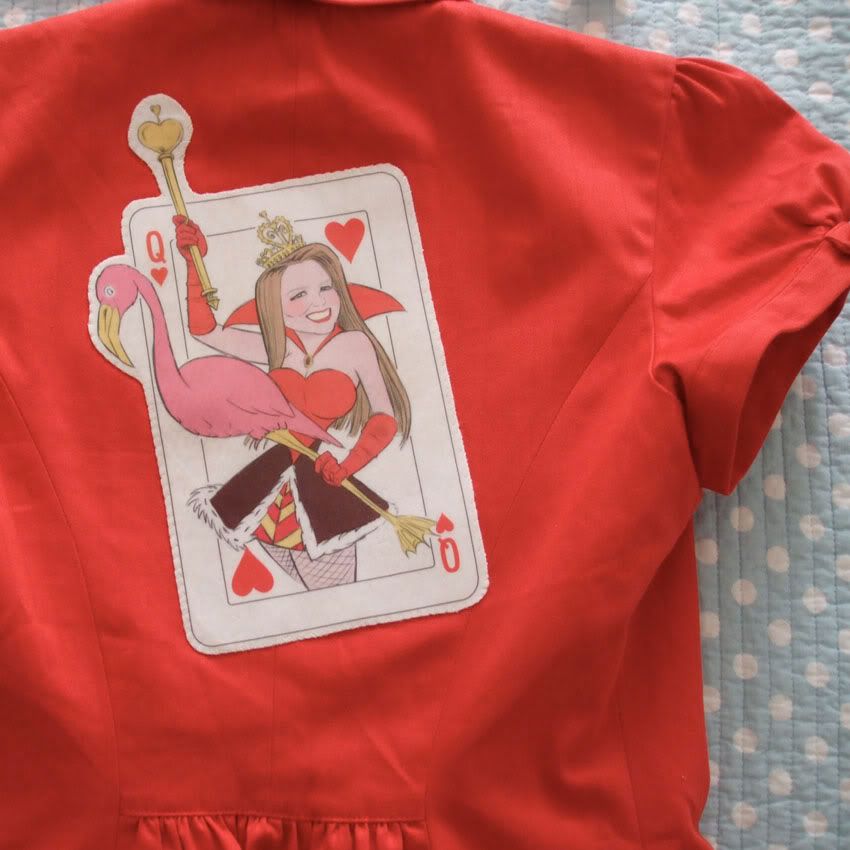 The bride to be was also given a
Sami Teasdale
designed Hen party costume and the jacket incorporated an iron on transfer of my illustration. Checkout
Sami's blog
for full details of the amazing finished costume along with all other accessories created for the Hen and army of Henettes.
(All photography courtesy of Sami Teasdale)