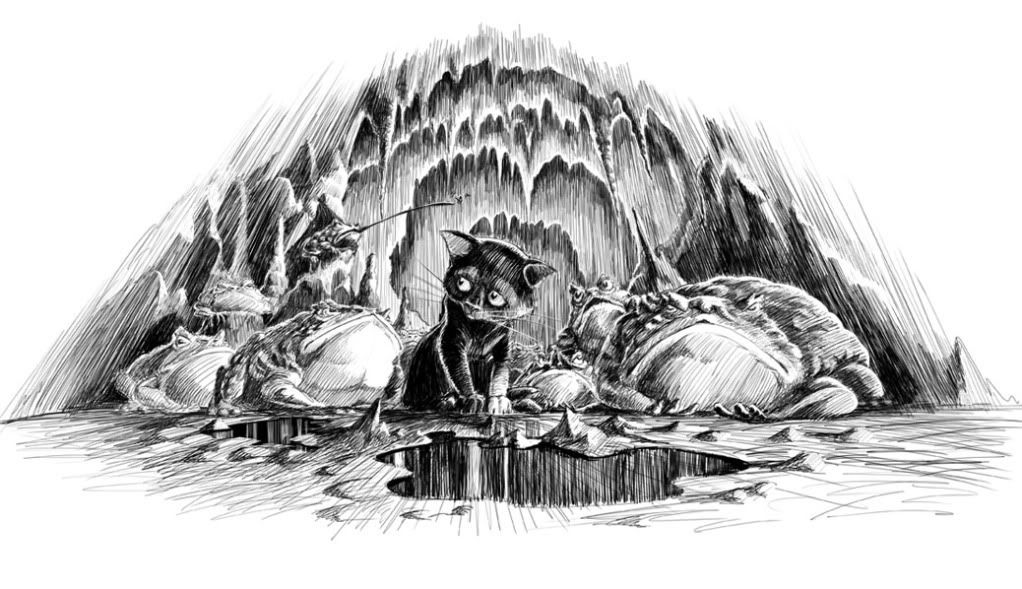 Here's little Gobbolino after being flung to the back of the witches cave amongst the toads, dismissed because of his white sock and blue eyes. I wanted it to have a classic fairytale feel and also wanted to try a pen and ink effect. I spent a lot of time looking at the great black and white illustrators and cartoonists of the past (
Joseph Clement Coll
,
A. B. Frost
,
Thomas Sullivant
,
Heinrich Kley
,
James Montgomery Flagg
), and modern masters of the medium (
Bernie Wrightson
,
Mike Kaluta
,
Gary Gianni
), and then stopped because it was getting too depressing.
Of course I'm far too cowardly to try this with real pen and ink so I tried to see if I could replicate the effect with Painter's digital Pens and Calligraphy 'brushes'. I also had a quick experiment with adding a colour wash using Photoshop's wet media brushes (see below).