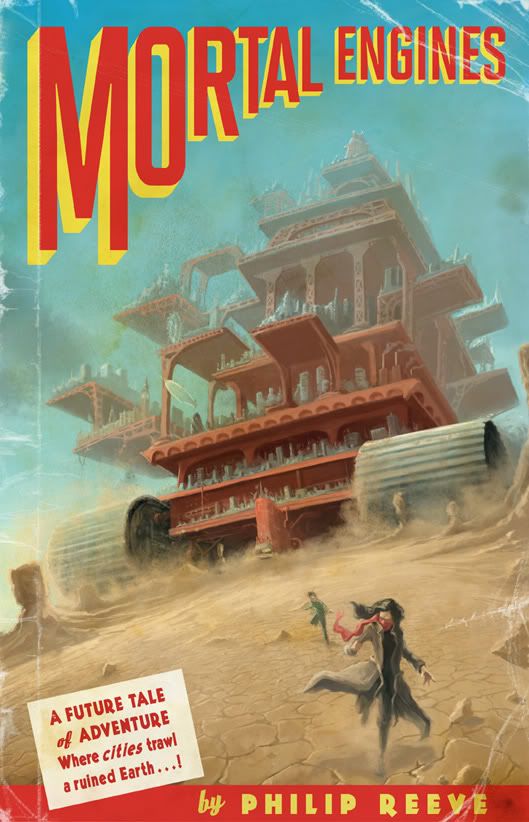 I recently finished reading 'A Darkling Plain', the final book in
Philip Reeve's 'Mortal Engines'
quartet. So I thought it was about time I posted my homage to the original book here. Its a brilliant series of stories set in a post apocalyptic future where the major cities of the world are now mobile. Word is that Peter Jackson is currently looking at the possibility of filming this, which could be amazing.
I haven't got a lot of illustration of technology out there so I thought this would be a great subject to practice on, with a shot of the traction city of London dominating the story's protagonists.
I wanted to capture something of the feel of the wonder of technology that graced the covers of magazines like Popular Science, Modern Mechanix, and even science fiction like Amazing Stories.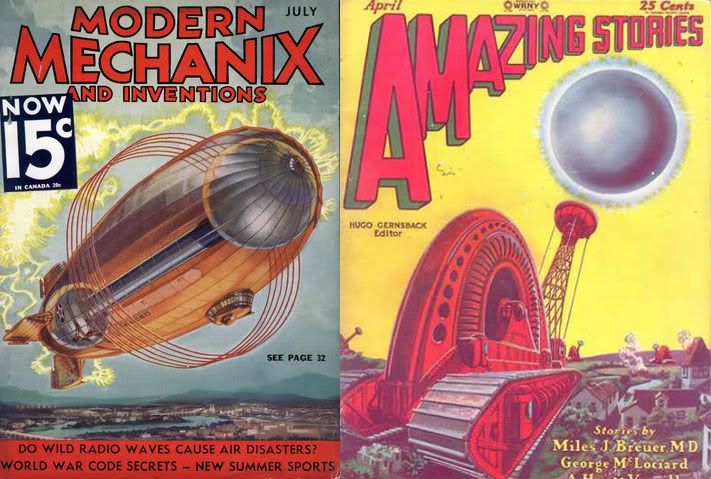 My first shot at it was going well I thought but when I stood back from it I felt I'd gotten too involved in details and hadn't managed to capture the scale of the city.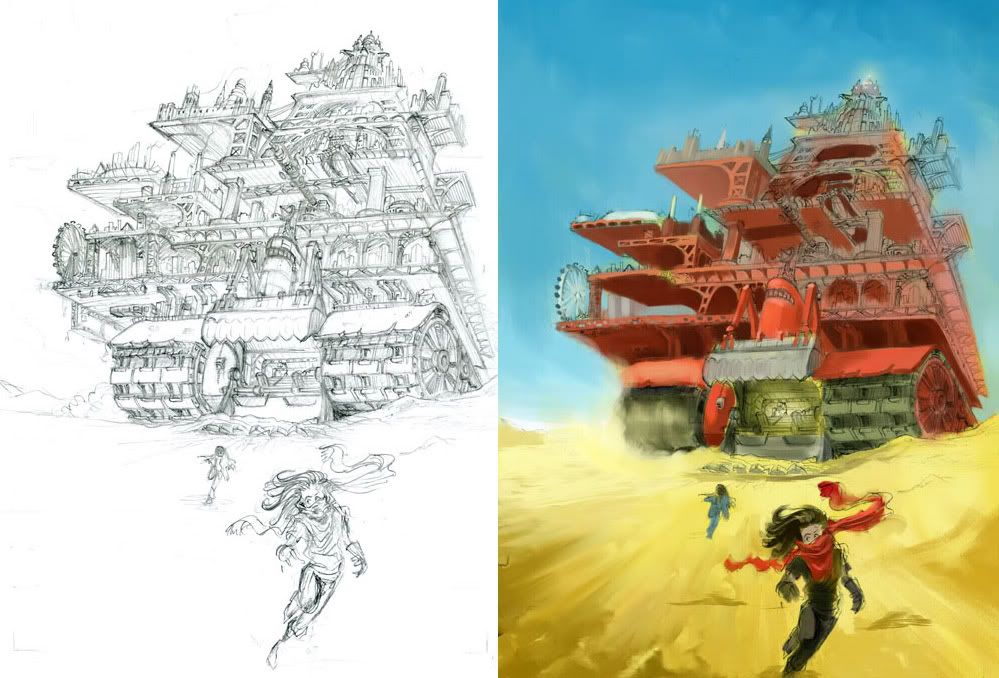 For the second stab at it I tried a different approach, just starting off with a very rough sketch and going on to suggest detail with application of and colour and tone. I think it veers away from the vintage look but it felt a bit more dynamic. I tried to reintroduce some of the retro feel with the use of vintage looking typography, but somehow I sort of prefer the bright skied final image below.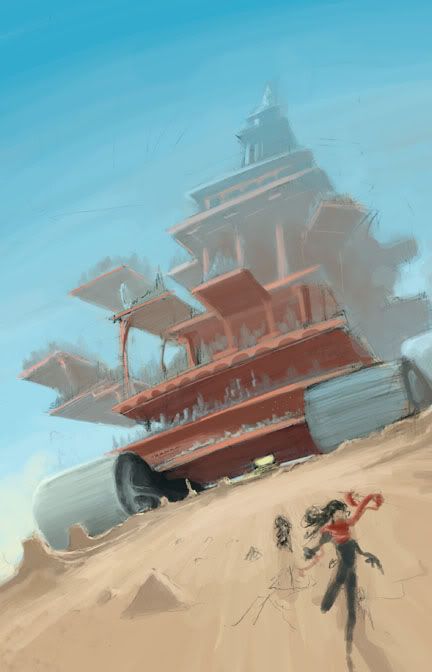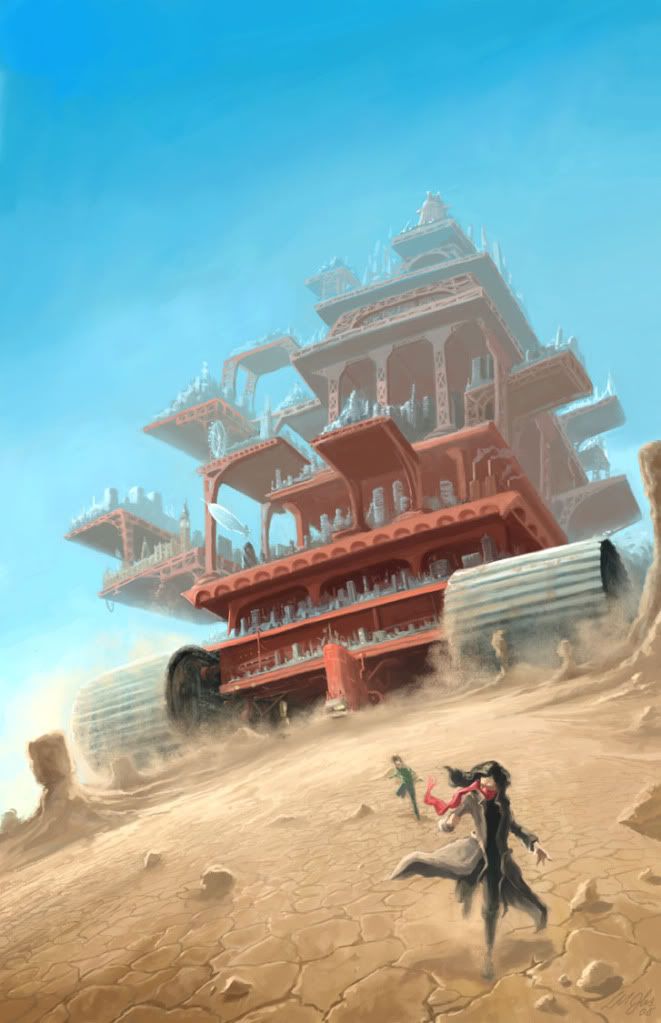 One final thing to note. When I originally bought these books they had beautifully inked illustrations by
David Frankland
, which also lent them a nostalgic feel. I thought my more fully rendered style would make an interesting different take on the subject. No sooner had I finished my version however than the books were republished with new covers illustrated digitally by the fabulous
David Wyatt
.
Not only was the technique the same but even the composition of a couple of the books were very similar with low angle shots of the traction cities looming above the viewer. All I can say is that I was completely unaware that the new covers were on their way and any resemblance is purely coincidental (well apart from the fact I've always wanted to be able to paint like David Wyatt). You can view and download the Wyatt covers
here
. David's results were also vastly superior to mine as it happens so probably no more fully rendered Mortal Engines mock ups from me.
It's still an immensely visual series of books however so don't be surprised if you find a few sketches of vehicles and characters here in the future which are inspired by the novels.