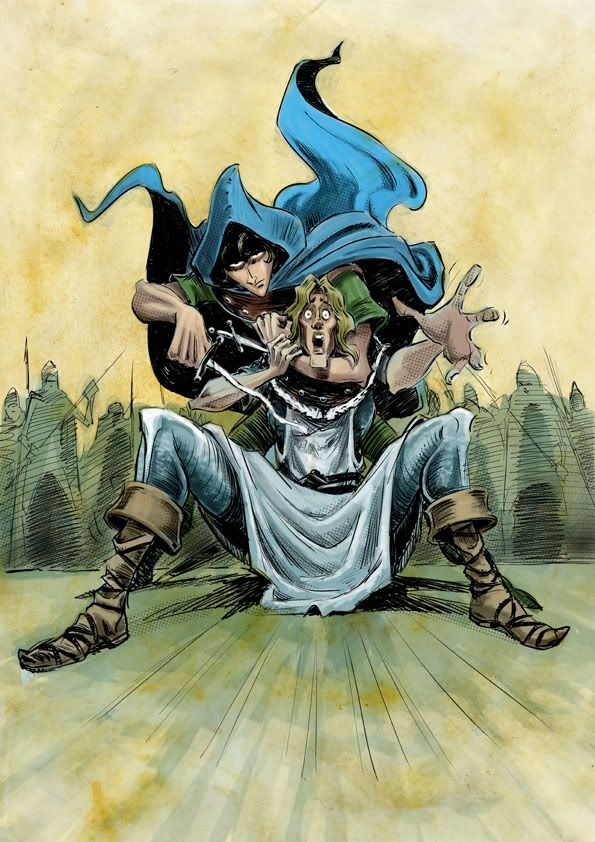 I've been roused from my blogging slumber to ask any kind readers who might be out there to visit my entry (see above) for Don't Panic's 'Left Hand of God' competition and consider casting a vote my way. Yes this is nothing but shameless self promotion.
'Don't Panic'
(the free arts and culture publication) is running the competition based around the release of the Penguin novel
The Left Hand of God
. It asks for an artistic representation of the lead character of Thomas Cale based on three excerpts from the book. The winner gets to see their design printed on the Don't Panic poster and the chance to have their work featured in association with Penguin's promotion of the LHOG paperback.
I'm not holding out too much hope for grabbing any prizes here but as its decided by the public's vote I'm just hoping not to get too embarrassed by a big fat 'nil pois'
You can find my entry and take pity on it
here
(you'll have to register at the top right of the page in order to vote. Voting ends 5th of March). All other entries and the novel's three excerpts can be viewed
here
.
Below are the initial sketches for my piece based on excerpt 2 - yeah the violent one... with knives.