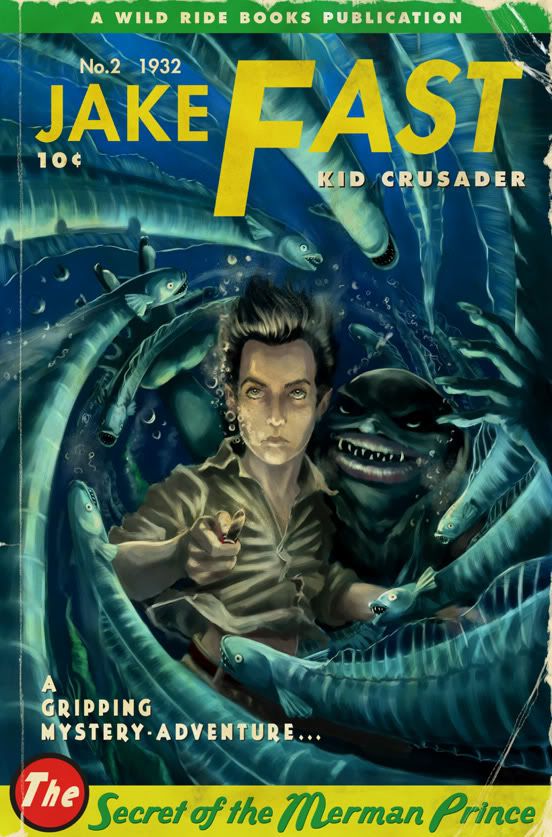 Pastiche of 30s Adventure pulp covers, featuring your typical 'boy's own' style hero in a battle beneath the waves.
Below, the original digital painting sans period style type and 'aged' layer.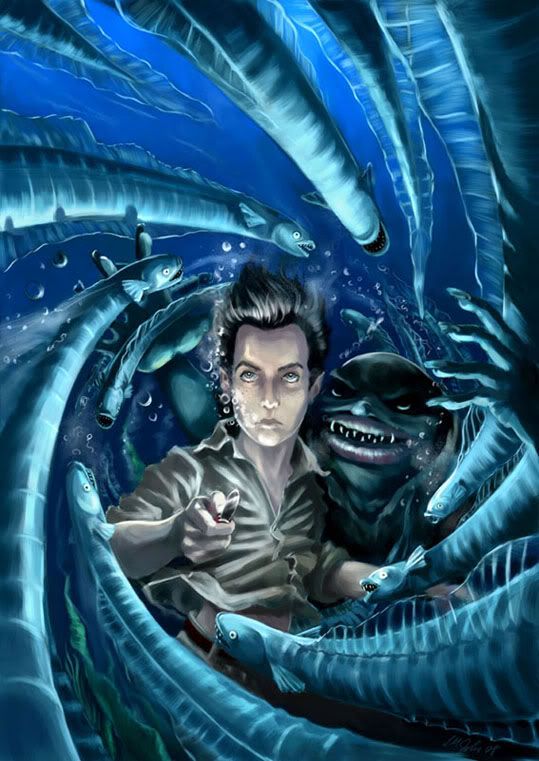 The original pencil sketch before being scanned and daubed with pixels.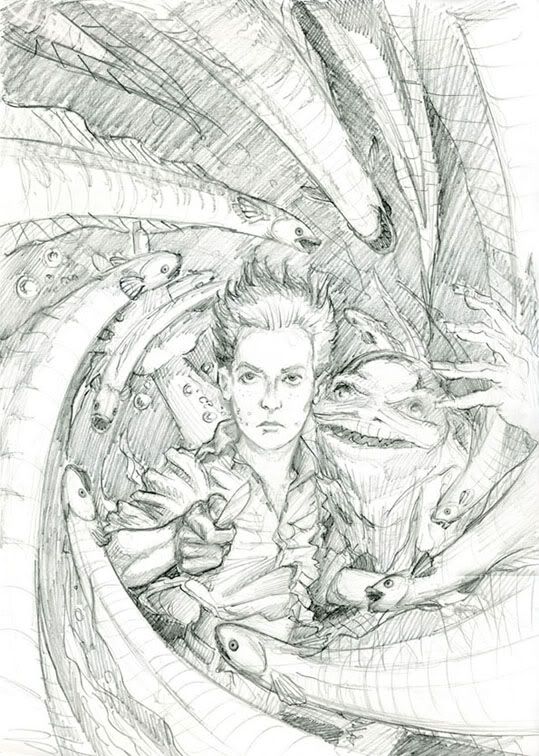 And here's how we got from one state of affairs to the other -

Below the many 'inspirations' for the image:
The Boys adventure covers -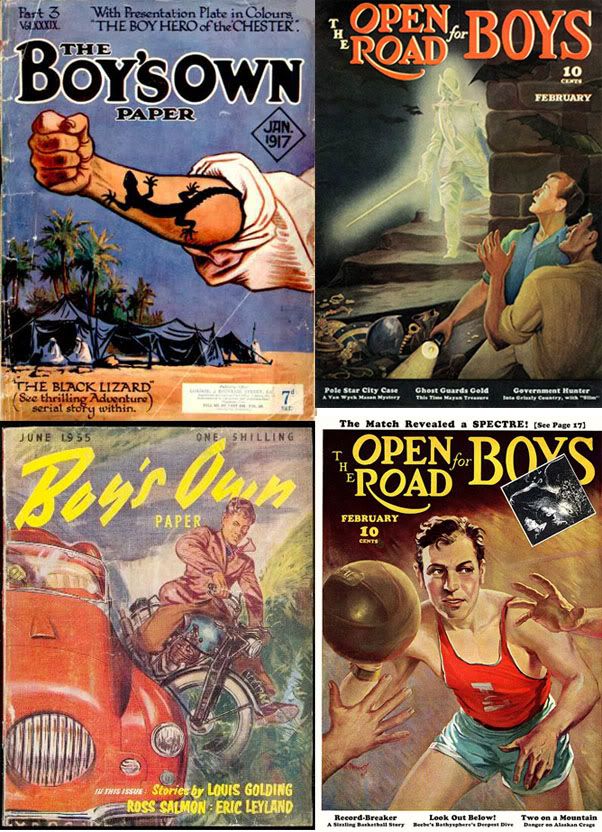 Pulp hero Doc Savage's penchant for underwater adventure -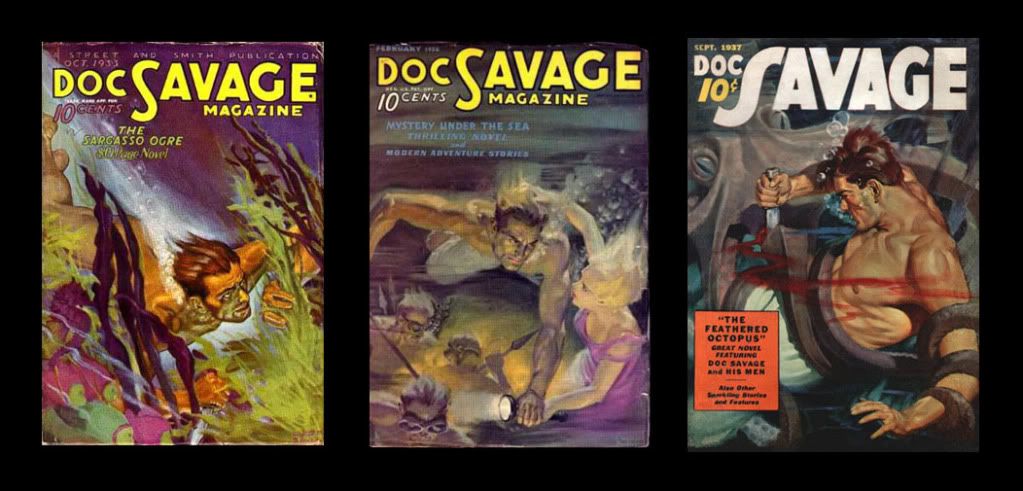 The ubiquitous merman of days gone by -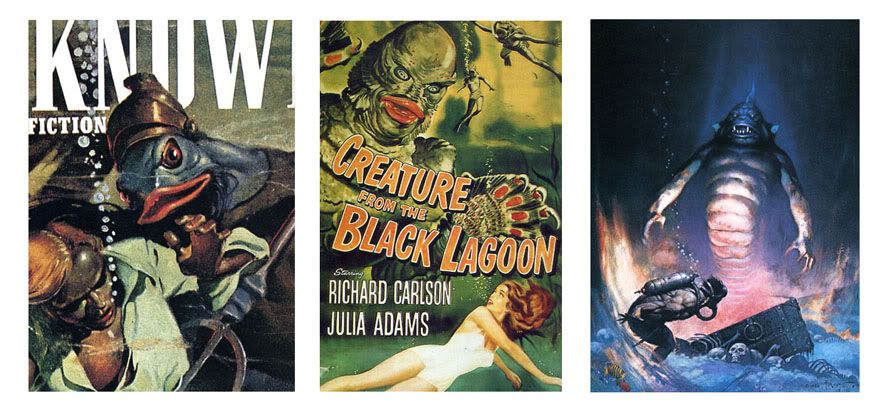 and the slightly later trend of men's adventure magazine covers depicting man vs nature - exemplified by the infamous and inexplicable "weasels ripped my flesh" cover.