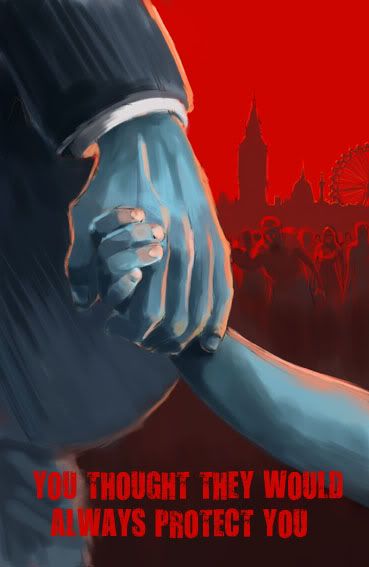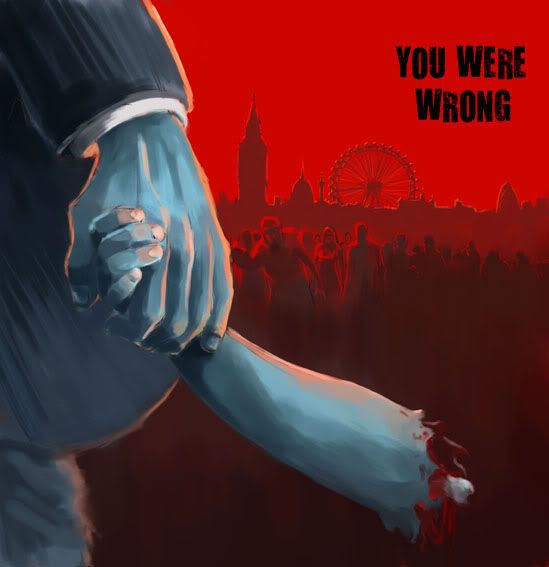 Today sees the UK launch of Charlie Higson's horror adventure book 'The Enemy'. Set in a near future where a plague has turned all those over the age of 14 into flesh-eating zombies, it follows a gang of kids fighting to survive on the streets of London.
The cover of the advance copies had the tag line 'You thought they would always protect you... You were wrong'. I thought it would be interesting to try and come up with a way of illustrating this line. It led to the fairly grim visual joke above. Below are some sketches for the possible applications for such an image, an animated web banner perhaps or some form of fold out book cover or hologram cover.
The book holds passages of more grisly detail than the image above, but somehow when you visualise something like this it seems more shocking and tasteless. I did'nt really have enough enthusiasm for the image to create more than a rough colour sketch. I had a lot more enthusiasm for the book itself which is a pretty unrelenting page turner that pulls no punches despite its intended young readership.