Having worked out that I was going to illustrate sections along the route drawn on the map I just had to work out what would be happening along this route.
Indiana Jones' path to his treasure was always beset by booby traps or plagued by our phobias - snakes, insects, rats. But this wasn't Indiana Jones following this map. This treasure was a futuristic art tool combining the properties of all existing traditional artist materials in all possible colours and hues - but with the eerie ability for its paints and inks to never run dry and its pencils and chalks to never blunt. This was not a treasure to be desired by an archaeologist, but the dream of a struggling artist. It stood to reason then that the perils faced by our artist explorer should be the dangers and fears of an artist. So I took the awkwardness and nuisances sometimes experienced when working with traditional media (the problems with a blocked and sputtering airbrush say, leaky or drying pens, or the pecil that snaps every time you sharpen it) and melded them with the Indy booby trap convention to create...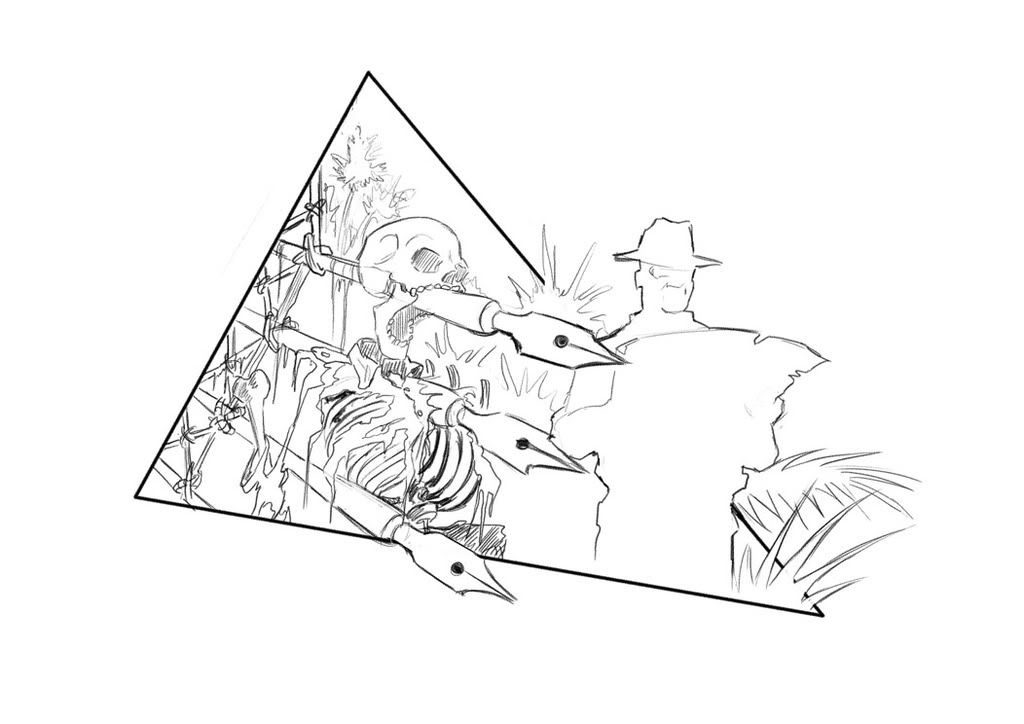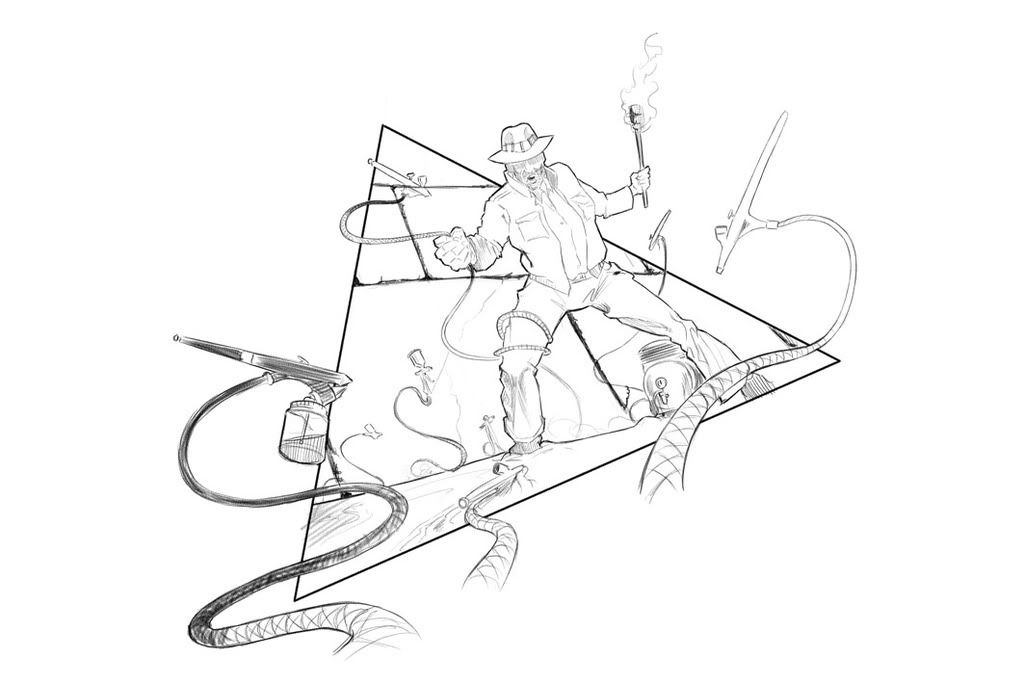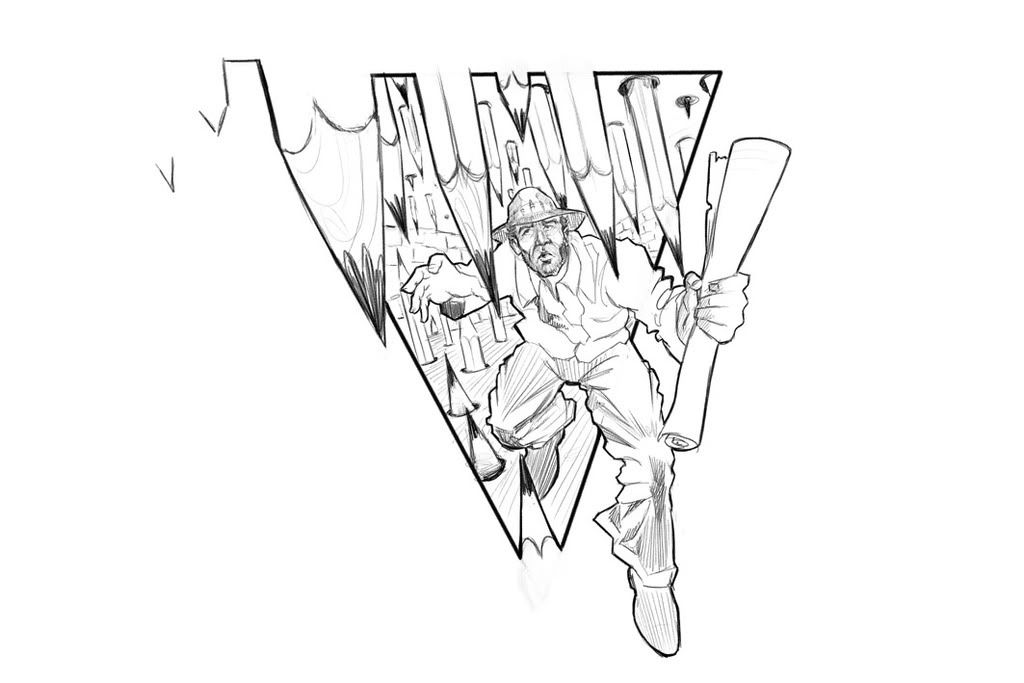 I've placed the original cleaned up line drawings here first ( all done on Painter X, I can assure you - X my heart) as I quite liked the feel of them, I was almost persuading myself to ink them cleanly to give a black and white comic book effect, but that would hardly have shown off what Painter could do - so below are the gaudy colour versions -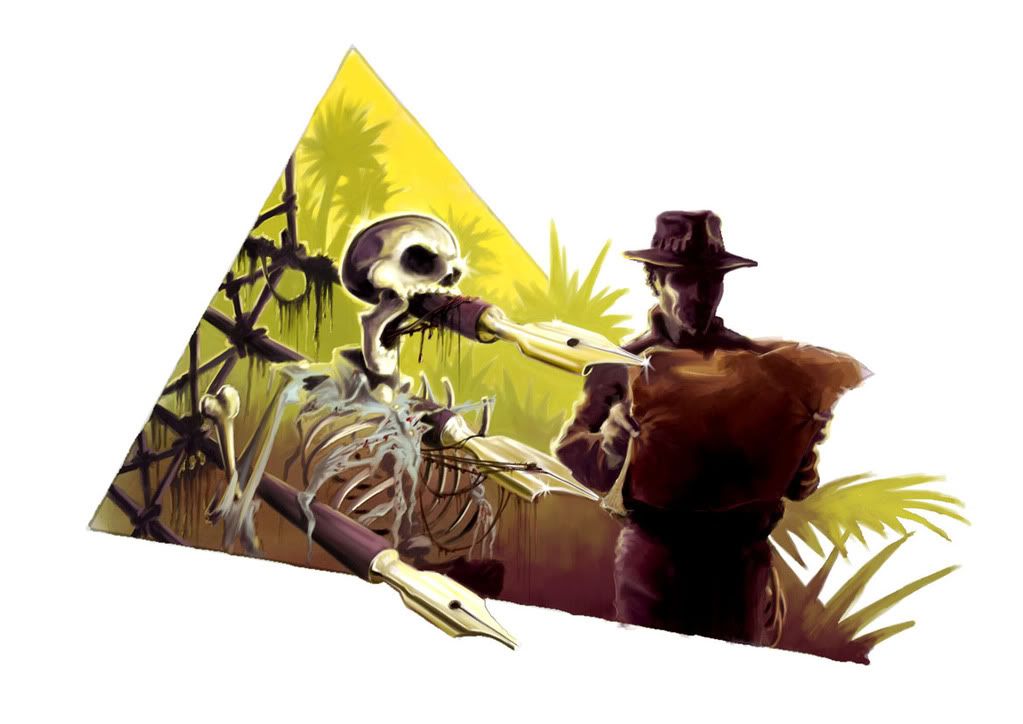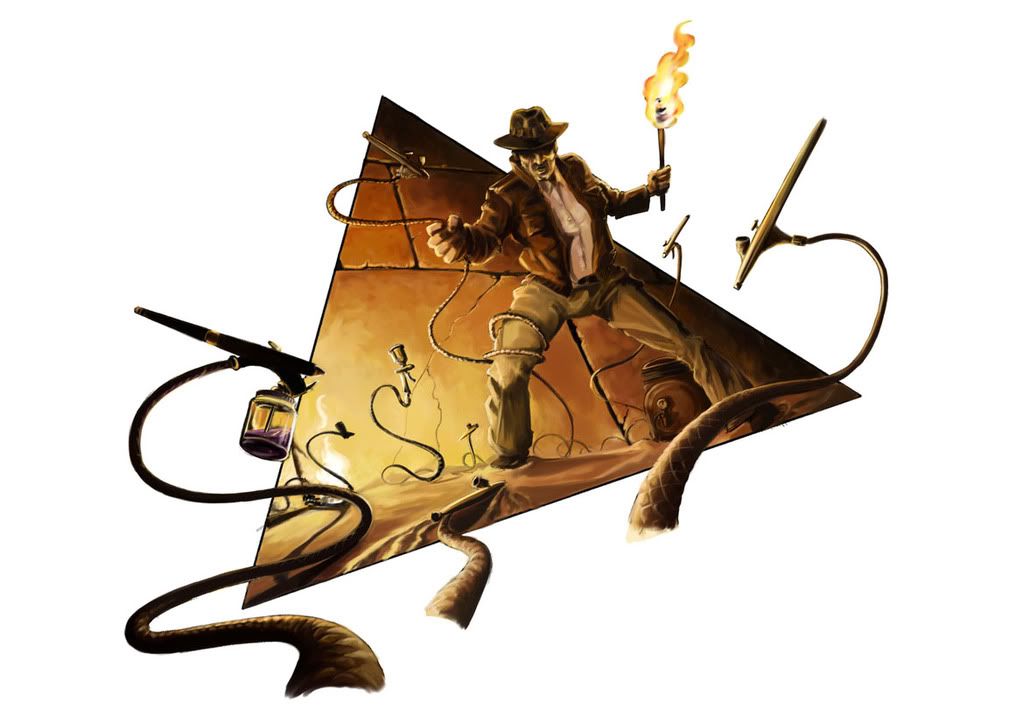 Looking at traditional art tools trying to see the possibilities for spears, spikes and snakes in their form, I began to see other things as well - faces in the shape of sharpeners and inkwells - they reminded me of the carvings of the Mayans and Aztecs and I started to imagine the resting place of this 'Paintpot of the Gods' as the Temple of an Ancient South American civilization dedicated to the worship of art. So into that Temple we'll venture dear reader in our next (yaaaawwwn) enthralling instalment.