Having worked on each element seperately, I had some problems when I brought them together - there was just too much going on in the composition. The submission date for the competition was looming however so I panicked and just ploughed on. I was also having some difficulty due to the enforced reliance on Painter. I couldn't seem to replicate the textures for the distressed and moss covered temple interior that I was using as a background. Its not that Painter couldn't do this, just that it took me longer to find out how while I was pining for my photoshop brushes. Eventually such problems along with a couple of other projects that had to take precedent meant that come the competition's closing date all I had was what you see below.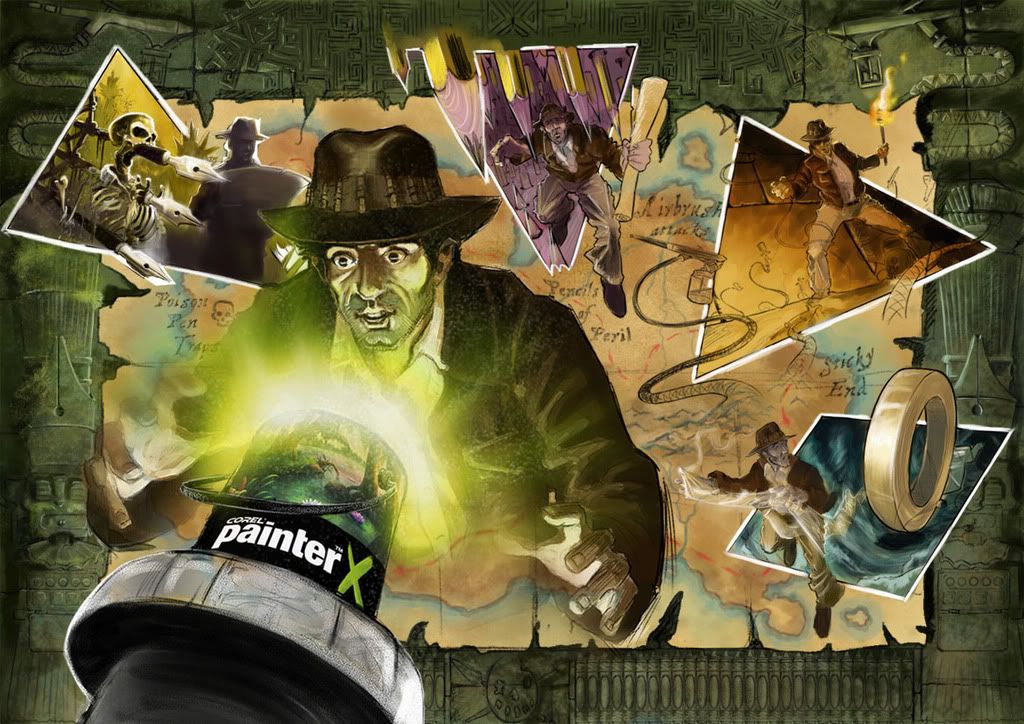 It was pretty close to being finished though so I continued to work on it. Now that it was no longer in competition I was free to take it into photoshop and to come up with a new design for the Painter X can.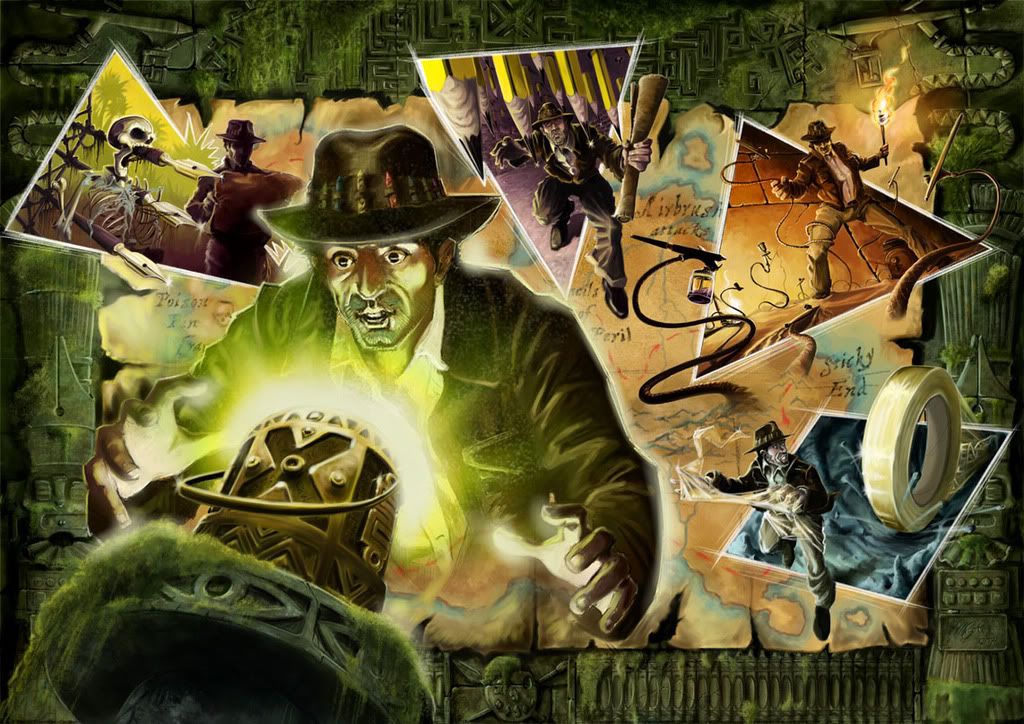 I was fairly happy with the individual elements, the main character and the background, but the whole thing just seemed unfocused. I felt part of the problem was that I had started work with such a loose brief. I think It always helps if you can design for a product, I was never sure what this was supposed to be - a poster? a bookcover? I was thinking about this when I came across an A5 booklet, a guide to Painter X that came free with issue 15 of ImagineFX magazine. I thought it would be interesting to see if I could use my illustration as an alternate cover for this guide and see if the constraints this imposed would help with decision making on the composition. It meant sacrificing one of the booby-traps, flopping some of the other elements, changing a leg in one instance, and cobbling the background together again but I think over all its a stronger image.
So no win here but I managed to learn quite a bit from the process which is fitting when you consider that Indiana Jones never gets to hold on to the treasure in the end either. Now watch this space for the sequels.